Voices of Hope Fundraiser
Posted: 13th October 2023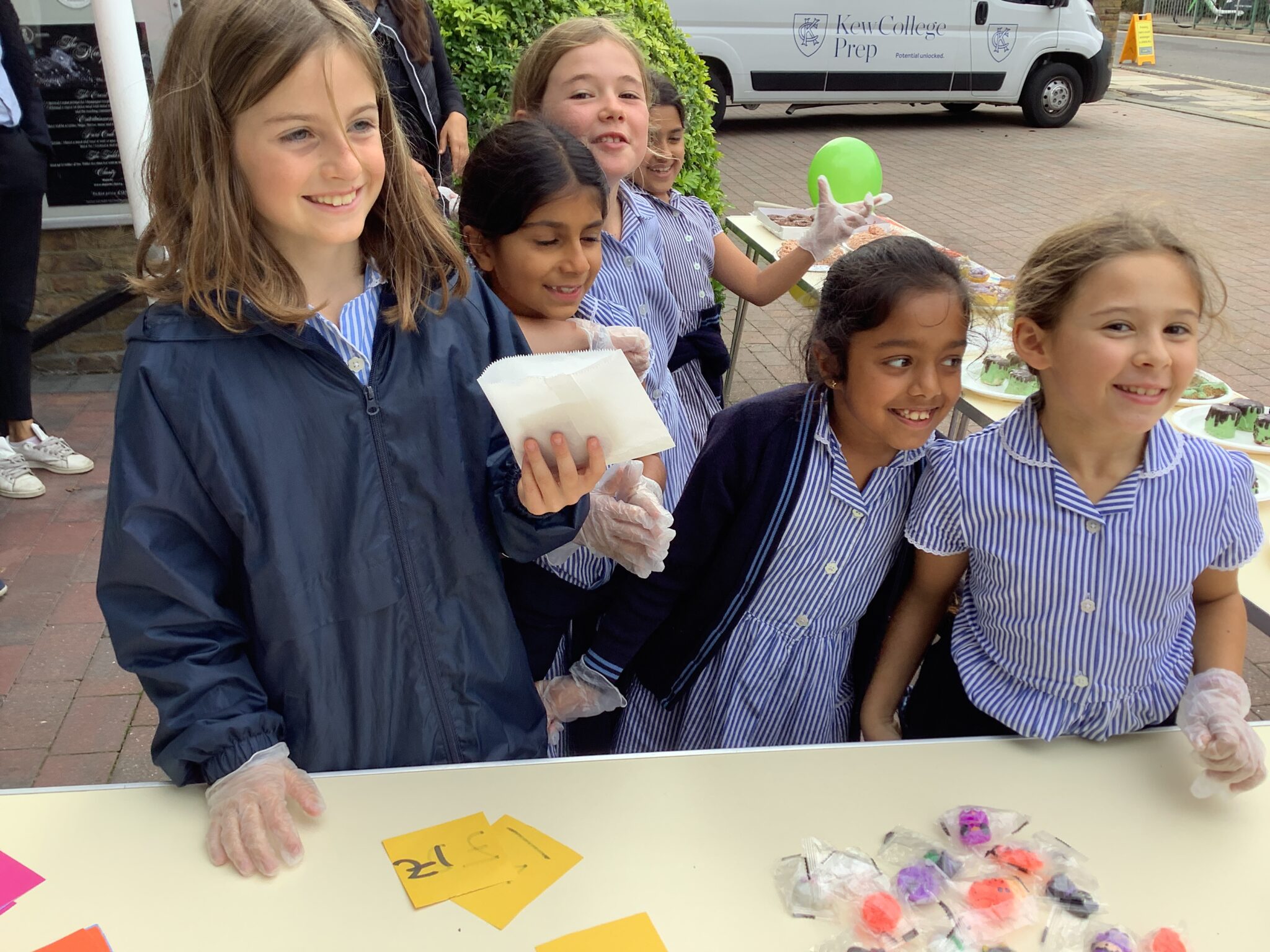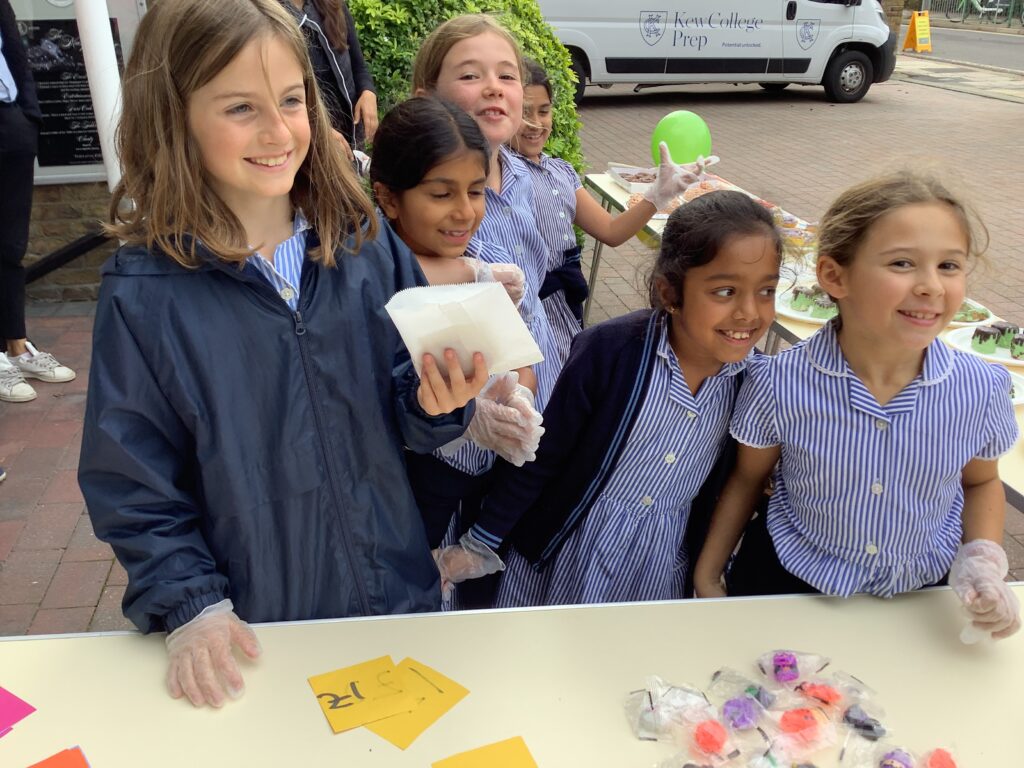 What a fabulous way to end a busy week! This Friday, we had the first of our pupil-led charity fundraising events. Hopefully, this will be the first of many to come.
A group of eager Year 4s (Simran, Arissa, Jena, Marisia, Alexa and Florence) used their initiative to plan a cake/bake sale for the fablous singing-based charity Voices of Hope. They are a local, independent charity that do all sorts of wonderful things through music. Here is a link to their charity page, should you want more information or to make a donation: Voices of Hope (voh.org.uk)
The group leading this bake sale completely took the reins and had full control throughout the event. It was fabulous to see such an array of things on sale, cookies, cakes, biscuits, and even slime!
It was so lovely to see this group feeling inspired to raise money for charity, and it is clear that we have some young entrepreneurs here, as the entire group were keen to raise as much money as possible – there was lots of bartering going on.
This event would not have happened without the support (and baking!) of parents behind the scenes, so thank you for this, and of course to all the wonderful staff who pulled together to support this Year 4 group.
Voices of Hope managed to pop along to support this event, and they were really impressed by the professional approach the girls took with the whole thing. They have thanked us whole-heartedly and would like to work with us again in the near future, particularly with the many singing events we have throughout the year.
The total raised for this sale will be confirmed, but for now: thank you for your continued support of our charity events.