Year 3 Trip to PGL
Posted: 10th May 2023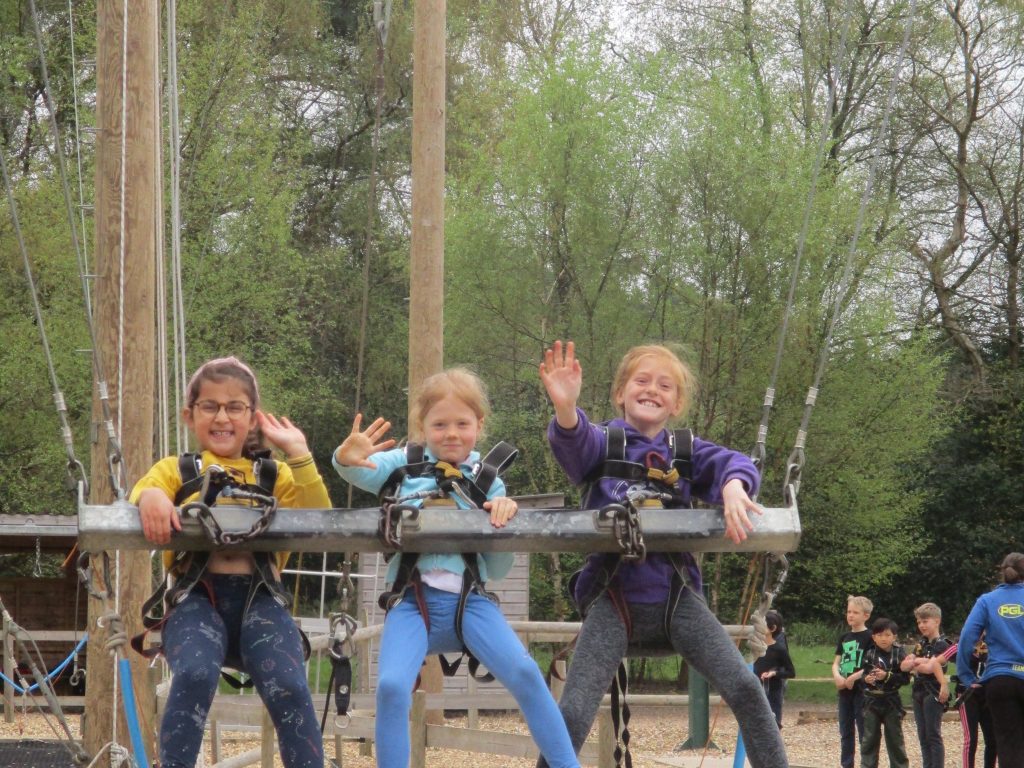 Last Tuesday, Year 3 embarked on an exciting adventure to PGL Marchant's Hill for their very first residential trip. Arriving promptly at 7:30 am pupils were excitedly chatting about what activities they were looking forward to.
After a short coach ride, we arrived at PGL and met Tori the PGL group leader who gave us a tour of the facilities and led us to our accommodation. Pupils went to their dormitory rooms, made their beds and unpacked their bags. In groups of ten, pupils spent the afternoon engaged in interesting activities such as the Giant Swing and Problem Solving.
Following a delicious lunch, the afternoon was spent completing more activities including archery and survivor training. Pupils learned how to put on an arm guard, hold a bow and arrow correctly, notch arrows and hit the target.
As part of survivor skills, pupils worked collaboratively to create a shelter from a rainstorm which they then tested. If their shelter was not constructed well, they were drenched in "rainwater"! They also learned how to use a flint and steel to create fire.
After a fun-filled afternoon, pupils ended the evening with PGL tournament where they played lots of different games. We ended the evening with delicious hot cocoa and marshmallows which everyone enjoyed!
The next morning, after a nutritious breakfast, pupils went off for their final activities. As part of problem-solving pupils worked together to find solutions to tricky questions and riddles. Here pupils relied on their skills from their critical thinking toolbox (collaboration, communication and open-mindedness) to help them. The zipwire was the cherry on top of a fun filled trip with pupils whizzing down the aerial course!
After a fun-filled morning, it was time to have our final lunch. Post lunch, pupils packed up their bags, tided their rooms and made their way to the coach. Waving goodbye to Tori, the Year 3s headed back to Richmond after a successful and memorable trip!