Year 1 Spring Concert
Posted: 17th March 2023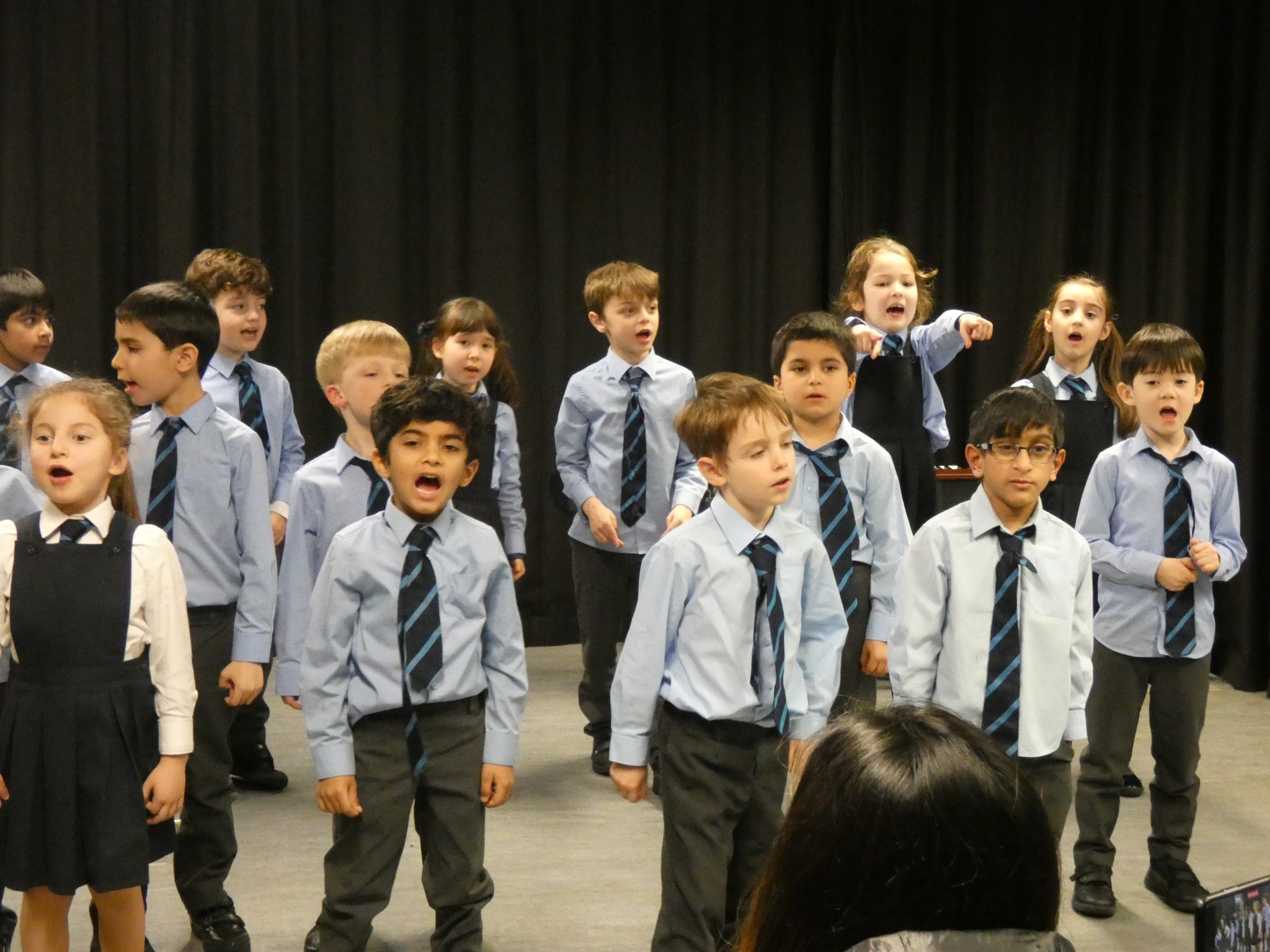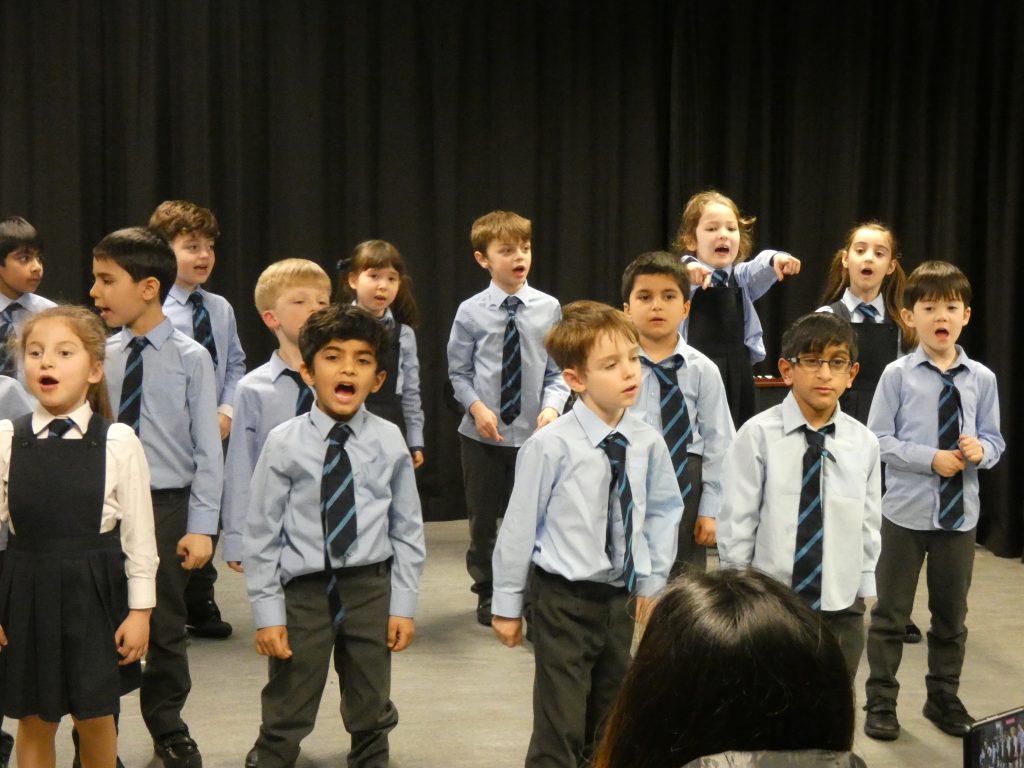 For this year group, it is often a nerve-wracking experience as it is their first ever music concert. Unfortunately, nerves and illness meant that not everyone was able to play on the day, although the whole cohort formed a beautifully sounding, 30+ strong, choir where they sang different songs that were linked to their theme of explorers and travelling: One More Step Along the World I Go, which is a favourite for assembly singing also, It's a Small World After All and A Whole New World – who can resist a bit of Disney cheer? I'm on Top of the World – a new song, which all of them relished in the energetic chorus 'hey!' And for the big finale, they sang the classic rock song Rockin' All Over the World, followed by a lovely dance to Everybody Wants to Rule the World.
All of these ensemble numbers were absolutely brilliant; they sang with energy and a surprising amount of confidence for Year 1 children. The highlight for me was watching the choir add actions to the songs – they weren't always correct, but it was wonderful to watch them all giving it a go! Alongside the ensemble performances, we had a wealth of solo performers. We had more instrumental players than in previous Year 1 concerts, which is an amazing achievement and credit to the dedication they are all showing to individual practise.
All of the Year 1 children have worked incredibly hard to put this concert together. The soloists went through the gruelling process of doing an audition in front of their peers, and the choir had the challenge of learning all five songs from memory, with accompanying actions. Our Year 1 concert would not have been possible without a little help behind the scenes. I would like to thank the Year 1 team: Miss Corso, Miss Webb, Mrs Jooste, and Ms Jung for their contributions throughout. A big thank you to Mr Roy for the finale dance choreography, and to our wonderful instrumental teaching staff for their endless support of our soloists.