Jingle Bell Races & Rudolf Cup
Posted: 9th December 2022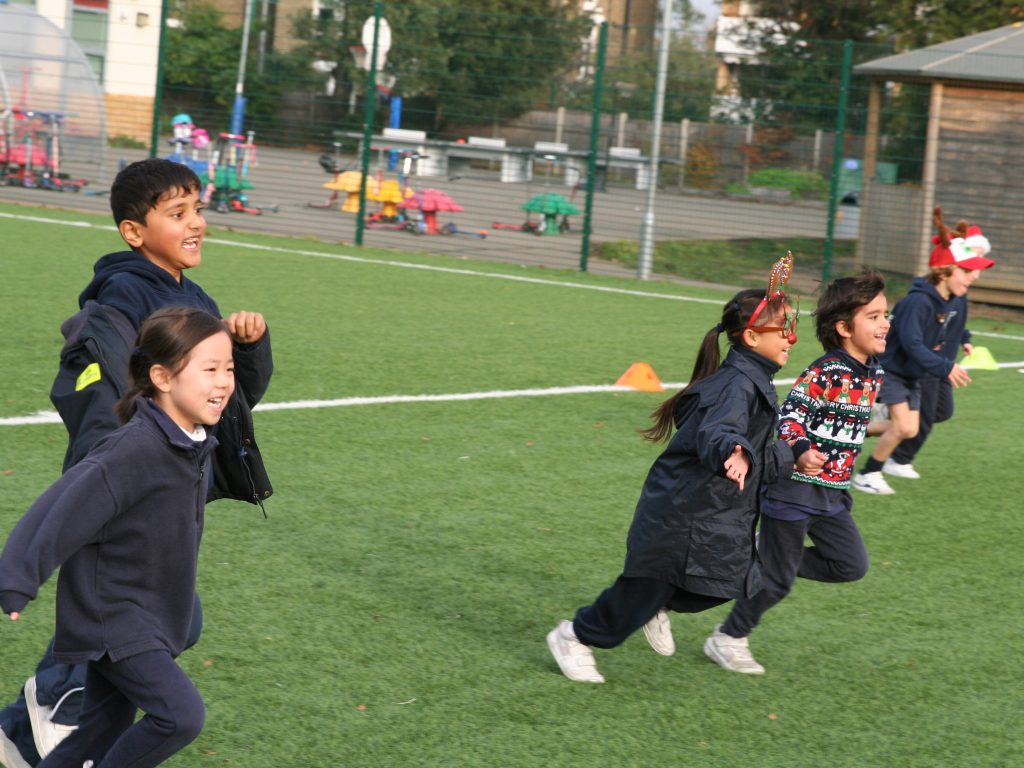 It was such good fun watching Year 2 compete in reindeer races, elf football, shoot presents down the chimney and decorate the tree. They all did a great job and despite the cold, had giant smiles all over their faces!
In the Junior House Rudolph, the red-nosed reindeer and all his friends came to play football and netball at the annual RUDOLPH CUP. It was a cold one and despite looking we could see no reindeer on the roof. All the games were played in a wonderful festive spirit and the costumes ranged from Santas to reindeers, Christmas trees to santa sacks, a lovely sight on a crisp sunny winter afternoon. Thank you to all the supporters and to all the participants. Also a huge thank you to all the Games staff who have worked tirelessly all term and also got into the spirit of things with their own costumes today.
The eventual winners were DASHER(Netball) and CUPID (Football)
Best dressed teams were DANCER (Netball) and VIXEN (Football).
Golden nose(s) were awarded to – Clemency, Ioan and Sabera.