Cecil Court Choir Performance
Posted: 30th November 2022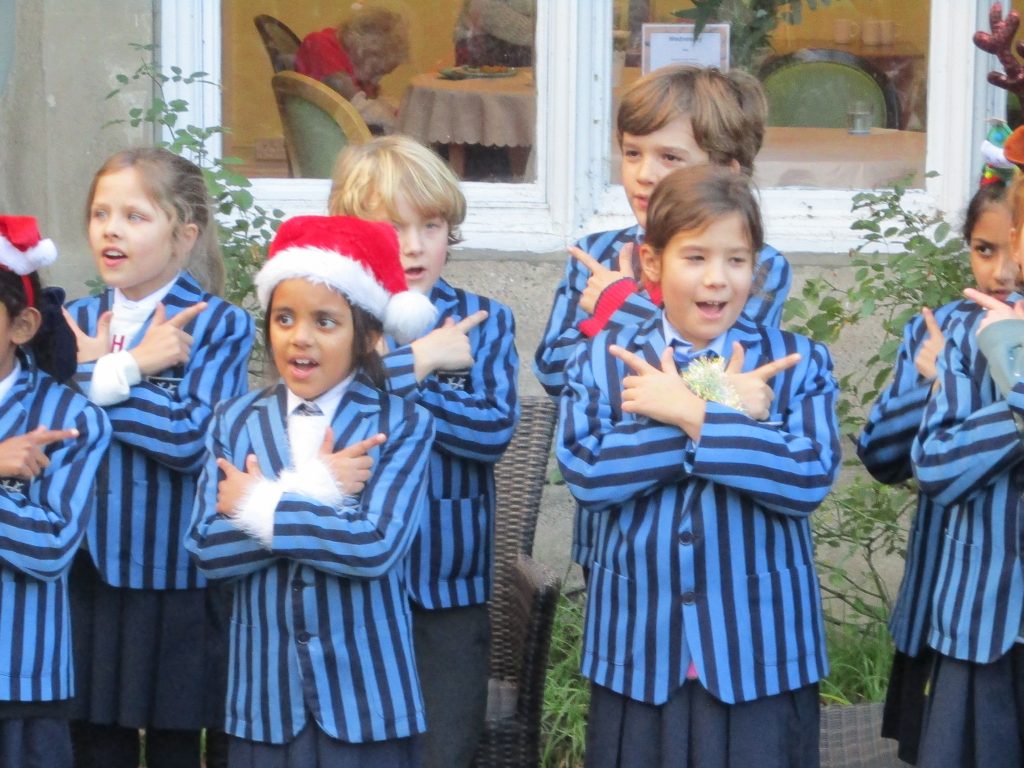 On Wednesday 30th November, our Junior Vocal Group spread a bit of festive cheer by performing at Cecil Court, a local care home in Kew.
To brighten up the day for elderly residents, our middle school choir performed the same music set they are doing at 'Kew Sparkle': a well-known collection of Christmas classics.
We were, once again, lucky enough to have a beautiful sunny day which reflected our enthusiasm and singing spirits. The choir performed a wonderful rendition of five pieces:
Jingle Bell Rock, Rudolph the Red-nose Reindeer, Merry Christmas, Everyone, the Most Wonderful Time of the Year and Jingle Bells.
With a 24-strong choir this term, we were able to perform with enthusiasm and gusto! The group sang outside in the gardens of Cecil Court care home and most residents ventured outside to sit and listen or watched from the comfort of indoors. The joy that it brought to the residents was reflected on their smiling faces throughout, and all showed us their gratitude with lots of applause during, and after each song.
Junior Vocal Group did the school proud as they sang all pieces from memory, with only a solo instrument for accompaniment, outside for the duration of the music set. Their choreography was perfectly in time, and each and every one of our choir sang their hearts out from start to finish!
This was a wonderful opportunity for our choir to sing in the local community and, despite being nervous for their debut performance, the children really enjoyed themselves. The elderly residents loved it too as they were dancing around the courtyard, clapping along, and joining in with our choir set.
Miss Taman would like to thank all of the Junior Vocal Group members for their time in learning the songs so brilliantly; we look forward to many more adventures in the local community of this kind.