Kew Retail Park (M&S) Choir Performance
Posted: 25th November 2022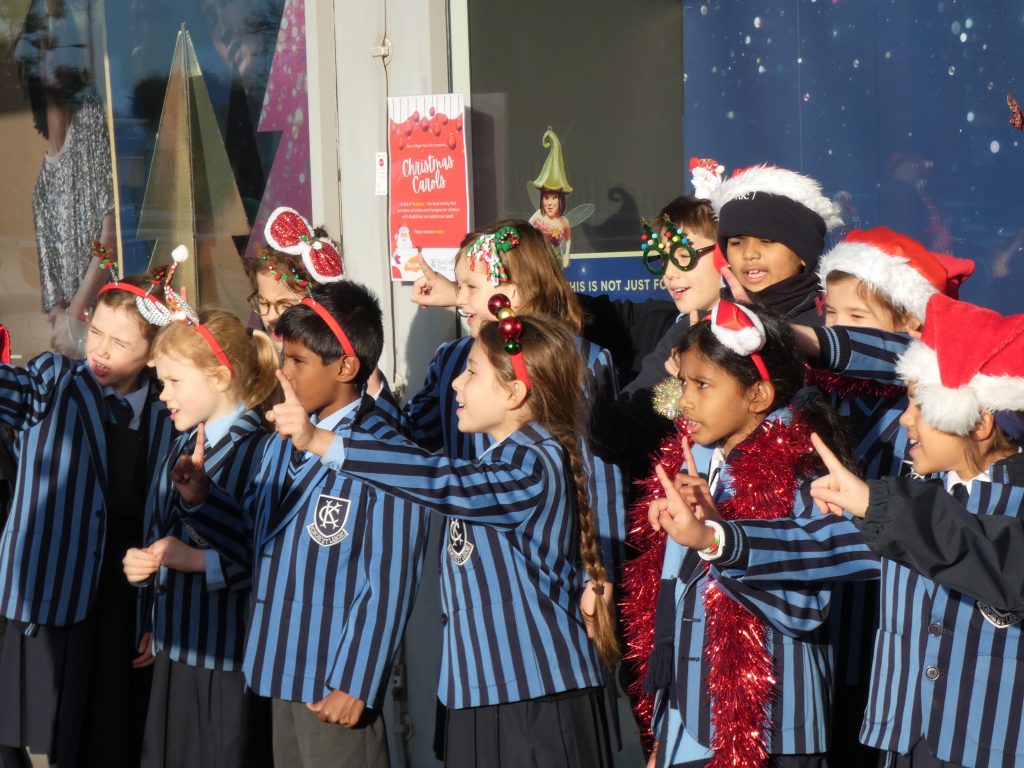 On Friday afternoon our Junior Vocal Group headed to Kew Retail Park for some carol singing. The group went on this trip to the local shopping outlet to raise money for our chosen charity of the year, Skylarks.
The choir performed the pieces they will be doing at Kew Sparkle, and continued this on a loop! The local shoppers were entertained, and we were able to raise money by persuading passers-by to drop money into the collection tins. We were lucky that a representative from the charity was able to join us for this singing event, and they expressed their gratitude that we were raising money for such a wonderful cause.
Our choir sang beautifully and enjoyed the fact it was such a lovely autumnal, sunny, day. They kept going with their well-learnt musical set and were eager to demonstrate their understanding of the lyrics and choreography from start to finish. Their attitude and energy were commendable, and they certainly did the school proud! Their well-rehearsed set is classic Christmas songs that I hope some of you will be able to watch live at Kew Sparkle.
I am delighted with the success of this event and am pleased that we were able to raise money for our charity of the year, Skylarks.
Miss Taman would like to say a huge thank you to the choir for their maturity and positivity during this performance at the retail park. They sang note-perfectly and did not falter despite being outside with only a solo instrument for accompaniment. Well done to all!