Harvest Festival
Posted: 13th October 2022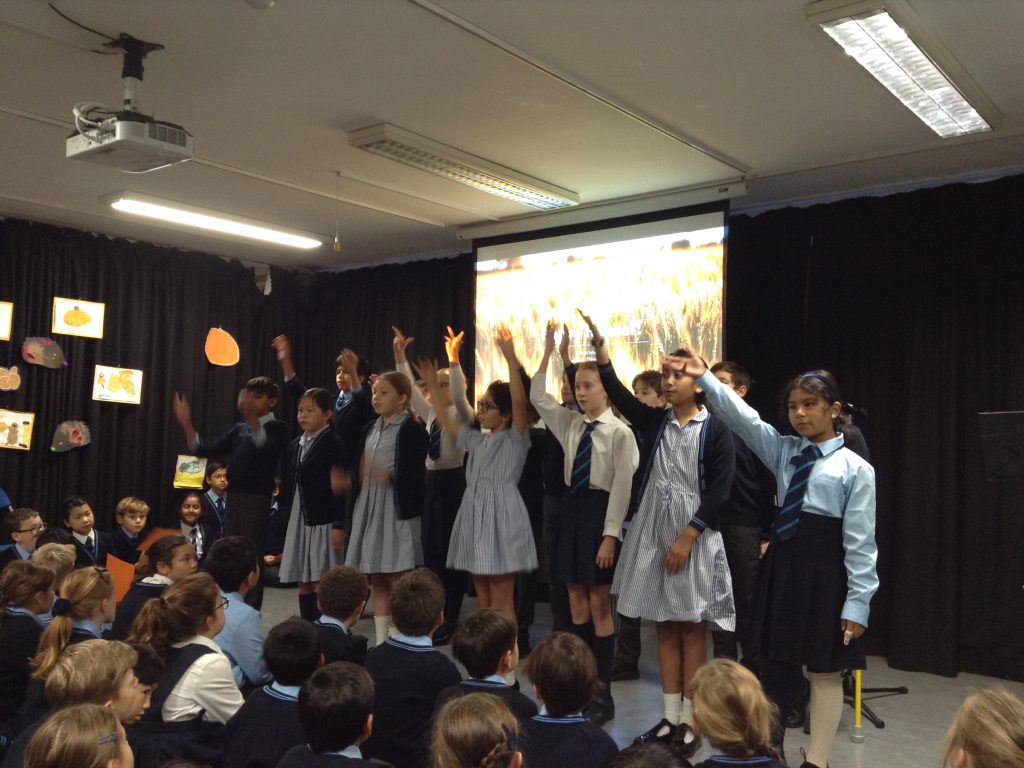 Each year at Kew College Prep, we show how grateful we are for the fortunate circumstances surrounding us with Harvest donations to a local charity. This year, we supported Richmond Food Bank who were incredibly grateful and humbled by such generosity. Paul Beadle was warmly received by both the Junior and Infant Assembly children, and we listened intently to how the food donations would be used in the local community by those who need it.
Junior House Assembly started with Upper School Choir (Yrs 5 & 6) performing some calming entrance music: 'Harvest for the World' and 'Harvest Harmony' whilst the dose of the assembly saw Junior Vocal Group (Yrs 3 & 4) singing some upbeat, classic, harvest pieces: 'Harvest Moon' and 'I Have Seen the Golden Sunshine.' We were treated to some lovely poems by Zack, Arshia, Sabera, Zara, Ami, Oscar and Matthew. A special thank you to Miss Jones for helping Year 6 write these fabulous poems.
Infant House Assembly started with Young Voices Choir (Yrs 1 & 2) singing 'Harvest Song' and 'It's Harvest Time' and what an excellent start to the assembly this was! Each year group across the Infant House then had their chance to shine by singing their own piece as a class choir. Year 2 performed the traditional and classic piece 'We Plough the Fields and Scatter' whilst Year 1 sang the more modern piece 'The Harvest Samba' – both were performed with absolute gusto, and it was nice to see all the actions the children have been learning to the songs put into practice in front of an audience. I would like to thank the entire school community for their contributions towards making this such a successful Harvest event.