Black History Week
Posted: 10th October 2022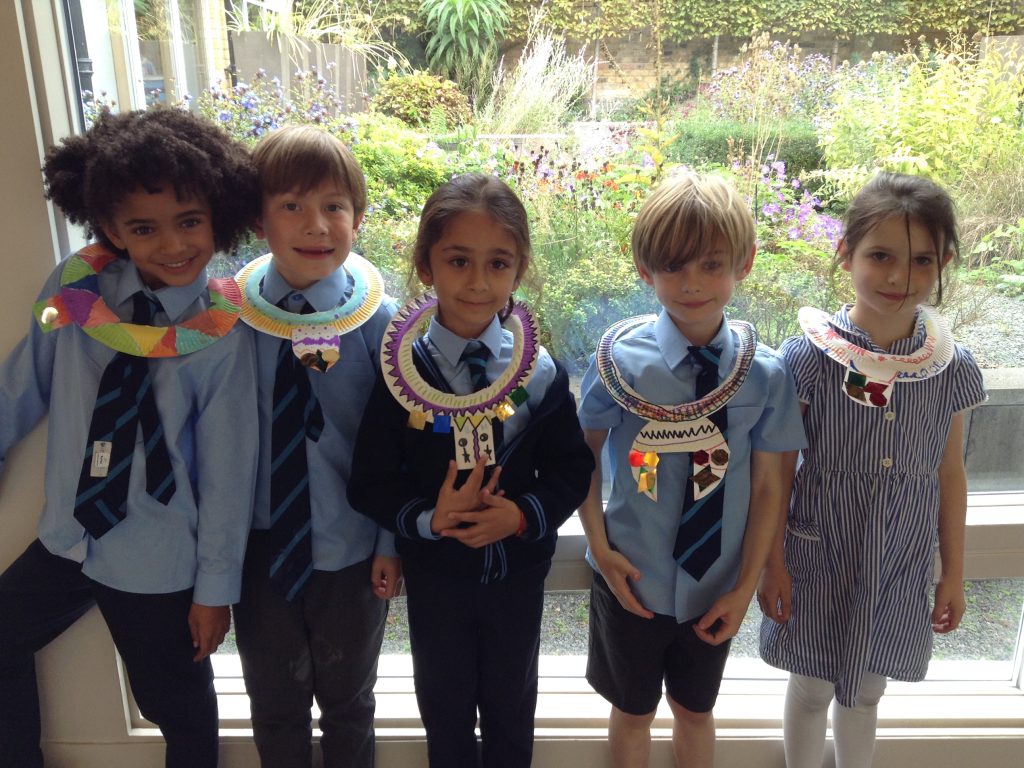 The month of October is national Black History Month. This week has been Kew College Prep's Black History week. To celebrate the culture, heritage and iconic figures from Black History, the children have taken part in many engaging lessons and activities. Miss Black gave assemblies to both the Infant and Junior Houses. Reading to the infants, a story about
not fearing those who are different from us called 'The Dots and the Spots'. The Juniors heard about the tradition of West African storytelling and their morals through the story of 'Anansi the spider'. On Friday, EYFS and KS1 had a fantastic assembly from a visitor, sharing the West African story of Anansi the Spider and discussing the Ghanaian culture from which the story originated.
In English, each year group has focused on a different text. Nursery and Kindergarten have looked at Ruby's Worry. Year 1 have completed some fantastic work on the book 'Look Up!' and Year 2 have read 'Clean Up!'. Years 3 and 4 completed work on 'One Plastic Bag' and 'Gregory Cool'. Year 5 completed work on the text 'Mama Miti' and year 6 have been reading 'Brown Girl Dreaming'.
In Art, Miss Schafer organised fantastic activities from a range of African countries. These included making Massai warrior decorative collars, Kente cloth weaving, Tanzanian traditional dress figures and Yoruba masks. The children have thoroughly enjoyed all these art activities and learning about African culture through art.
In Music, Miss Taman has been teaching the infant children 'Three Little Birds' and the Junior House 'One Love' by Bob Marley. The children have proudly sung their song in all our assemblies this week and are sounding fantastic.
In History, children have been able to explore iconic figures and events from Black History. With the infants learning about Ruby Bridges and Bob Marley and the Juniors learning about the Windrush Generation, Martin Luther King Jr and the Atlantic slave trade.
Years 3 and 5 had the privilege of attending a workshop which was an adventure to explore the African fable of The Lion's Whisker through Drama and Music. They celebrated East African storytelling traditions and learnt about the country that this fable originally came from. Discussing the qualities we need to help build & sustain healthy relationships.