Year 6 Trip to Bushcraft
Posted: 22nd September 2022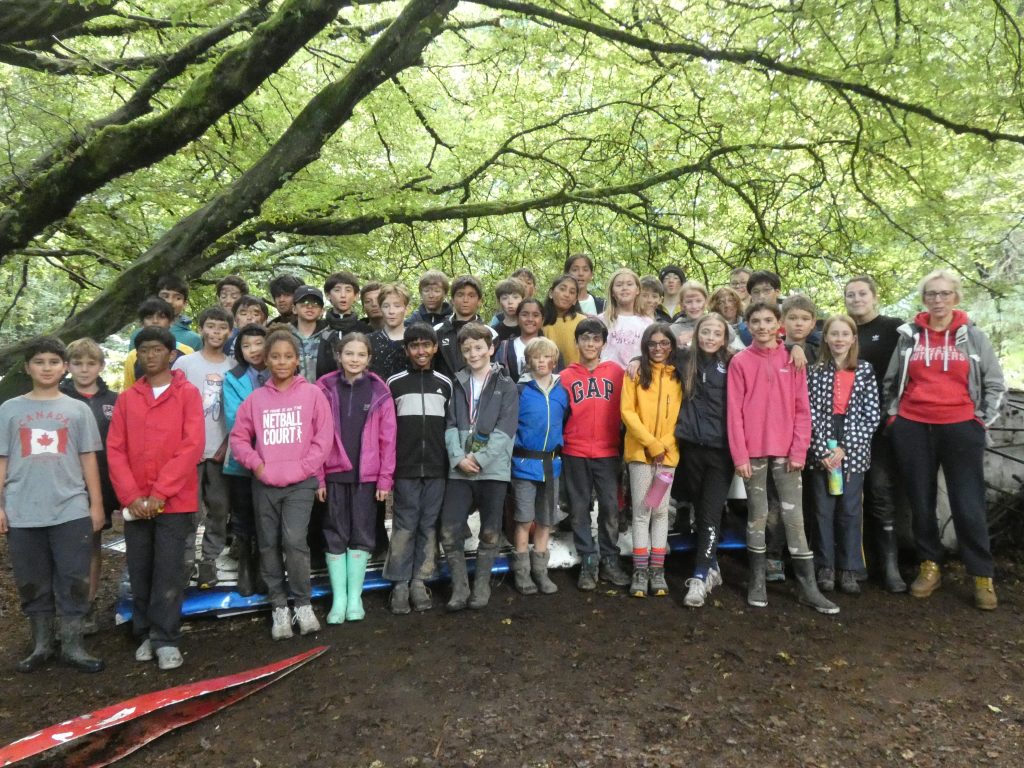 On the 8th of September, Year 6 set off to Cuffley Activity Centre for their Bushcraft residential. The pupils were welcomed by Phil, the camp leader and split into 2 tribes. Despite the rain, children were keen and active participants during the introductory games where they got to know the leaders and the site. On the first day they learnt to light a fire without matches, along with building a shelter from things found in the woods. They also made some useful tools for survival from wood and had the opportunity to cook their own burgers for dinner on their fires.
After a rainy night, there were several sleepy faces on Day 2. After a hearty cooked breakfast, Year 6 were tasked with devising and building their own traps following some guidance on the different types of trap it is possible to make from items found in the woods. Next, following a First Aid session, the children visited an abandoned aeroplane where they found staff and Miss Jones needing stretchers. The children rescued the injured adults, carrying them to safety on their improvised stretchers.
After a delicious lunch of wraps, the children cleared out camp, ensuring they left no trace of their activities at Cuffley.
The children had a wonderful time, learning many practical skills, and really working together as a team during all the activities.